DEV-IOT6U
DEV-IOT6U
Designed and manufactured in the USA, the DEV-IOT6U development kit is your IOT starting point. Based on EMAC's SoM-iMX6U which is an ultra low power System on Module (SoM) plugged into the EMAC SOM-112ES carrier board that contains all the connectors and I/O required for a system. The SoM-iMX6U is based on the Freescale/NXP i.MX6 UltraLite Cortex A7 processor and has ARM Sleep Mode of 3.5mA.
This system is a small embedded SBC that contains the core of a microprocessor system. The SoM-iMX6U is industrial wide temperature, ultra-low power 528 MHz module with 4GB of eMMC Flash, 8MB of serial data flash, and 512MB of LP DDR2 RAM. The module has 10/100 BaseT Ethernet, 5x serial ports (4x without handshake and 1x with handshake). This configuration is to allow a user to start or continue developing a product, while finalizing a custom product design and features.
This approach allows clients to develop a product using a commercial off the shelf (COTS) system development/baseboard/carrier board for the proof of concept or production units. If the product or project has specific dimensional, I/O or connector placement requirements a custom carrier board can be created in as little as a month. Use of an off-the-shelf carrier board allows clients to start developing their software while the custom carrier board is being designed and build. Using the SoM approach, product lifecycle concerns for the processor, memory and other SoM based components are minimized.
The System On Module approach provides the flexibility of a fully customized product at a greatly reduced cost.
Manuals
Data Sheets
Related Wiki Pages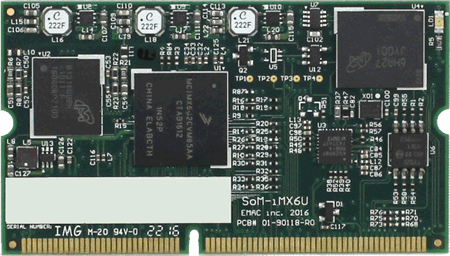 SoM-iMX6U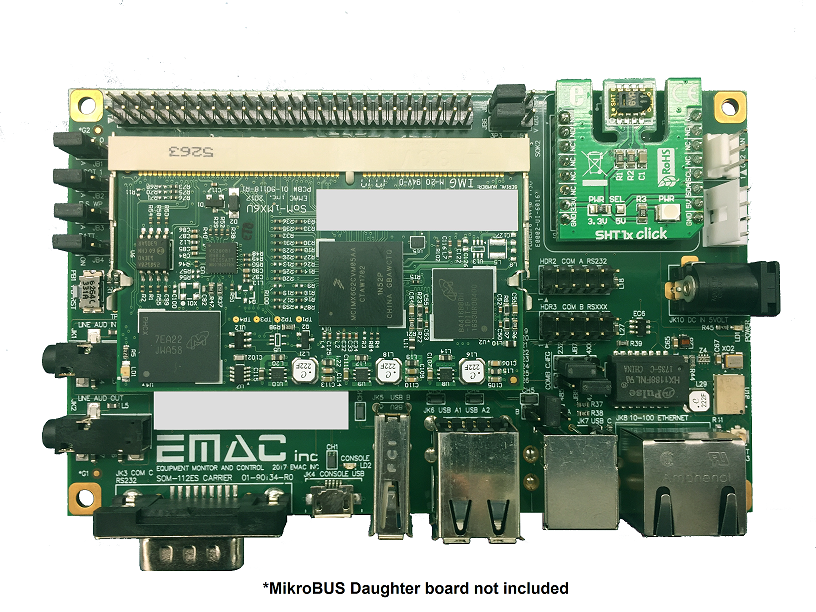 SoM-112ES